Summer Camp in China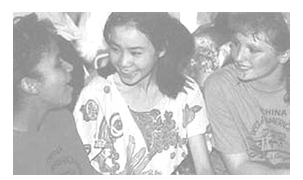 An old Chinese saying goes: it is better to see for oneself rather than to hear for many times. Cultural Exchange International believes that direct communication and involvement will produce the most accurate and profound understanding to people of different nations and backgrounds. This summer camp in China is one of the opportunities that will give you a real taste of China. The five-city 18-day tour will provide you a fascinating introduction to China's history and ancient civilization. Called "The Emperor's Choice," this tour is enhanced by on site discussions, classroom lectures, visits to Chinese students' homes, and many activities involved with Chinese students. If you wish, you can find a pen pal for a long term friendship.
WHEN: July – August
WHERE: Shanghai , Suzhou , Guilin, Xian and Beijing
REQUIREMENTS:
Participants must be 8 th grader or older.
Participants must submit a letter of recommendation from a teacher or parent attesting to the participant's maturity.
Evidence of good health as certified by a physician on the basis of a recent medical examination.
There will be an adult chaperon for every ten students.
COST:
$ 2150 per person
(
in groups of 20 or more
)
The price includes:
All ground and air transportation in China
All accommodations
All meals except two when you have some free time shopping
Tuition and registration fees
Sightseeing, tour guides, transfers, and admissions to cultural events
Basic insurance (additional insurance is available)